Mary Bentley LaMar
Founder and Executive Director of the Sickle Cell Association of New Jersey, Inc., is an award winning leader with a reputation for successfully "making it happen." This graduate of Indiana University in Bloomington Indiana is dedicated to improving conditions for those living with sickle cell disease.
Mary has worked in the health care industry for more than 10 years and is trained in respiratory, diabetic and infectious disease pharmaceuticals. She is experienced in promoting awareness on reproductive endocrinology and she has worked with community-based sickle cell agencies nationwide to educate about sickle cell disease and related conditions.
Together with her husband, Dr. Ansley W. LaMar, she conducts research, implements strategies, coordinates related programs, arranges public relations events, and develops initiatives that make a positive impact in the community.
Mary is an active member of Shiloh Baptist Church (Newark), where she serves as Superintendent of the Sunday School. She has been recognized as President of the Year in the North Atlantic Region of Alpha Kappa Alpha Sorority (AKA). Other affiliations include: New Jersey Governor's Conference on Women, Steering Committee, Newark Boys Chorus School Board of Trustees and Past President Parent Advisory Council, National Association of Black Storytellers, Actors Equity Association, The League of Women Voters and the Sickle Cell Disease Association of America. Click here to download bio.
Dr. Ansley W. LaMar
President, Dr. Ansley W. LaMar is a professor of psychology and has served at New Jersey City University as the Dean of the College of Arts and Sciences, the Associate Dean of the College of Arts and Sciences, and the Chairman of the Psychology Department. He has served on many boards and received numerous awards for his civic engagement. In addition to having a doctorate in Social Psychology, he is a certified Life Coach, Master Practitioner in Neurolinguistic Programming, a "Certified Graduate of the Authentic Happiness Coaching Program" and specializes in applying social psychological theories, principles and research to enhance individual and group effectiveness. Dr. LaMar founded LaMar Educational Enterprises, LLC to make advances in psychological and educational research available to families, schools and corporations. He sponsors the summer residential SUPERKIDZ KAMP and also offers personal and executive coaching to individuals and groups who are interested in meeting and exceeding their personal, professional and financial goals.
Joy Elaine Daley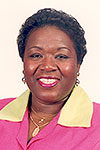 title,
Deborah McBrayer Wilson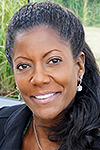 Board Member, For more than 20 years, Ms. Wilson has held executive positions in Human Resources with such large corporations as Prudential, AT&T and Cushman & Wakefield. She currently holds the title of Global Head, Learning & Development at Wunderman. Ms. Wilson earned a Bachelor of Science (BS) at The Ohio State University and a Master of Business Administration (MBA) at Morgan State University. An avid public school advocate, she was President of the Montclair Board of Education and served on the Board of Directors of the Montclair Fund for Educational Excellence (MFEE). She is also a Life Member of Alpha Kappa Alpha Sorority, Inc.
Deborah resides in Montclair, New Jersey with her husband, Curtis, and their two children, Curtis Malik and Taylor Kay.
Vallerie Cleveland
Treasurer, Ms. Vallerie Cleveland has served as a guidance counselor for troubled youth for over 30 years having worked for the New York Department of Juvenile Justice and currently The New York Department of Education. She holds a BS degree in Business Education from Baruch College and a Masters Degree in guidance and counseling from Hunter College. Her volunteer activities include mentoring youth through Chiku Awali's dance program and her church.
Beverly D. Lucas
Secretary, Mrs. Beverly Lucas is a graduate of Indiana University in Bloomington, Indiana with a BA degree in Print Journalism and Political Science. She has been a medical writer and editor for more than 20 years. Currently she is Executive Editor of the John Hopkins White Papers. She is a volunteer at St. Anastasia's Church in Teaneck. Beverly is also the parent of an adult child with sickle cell disease.